Aurélie Franck
Mezzosoprano
CALENDAR
Hieronymus Praetorius
Tota pulchra es amica mea a 12
Francisco Guerrero
Surge propera a 12
Jean-Yves Daniel-Lesur
Le Cantique des Cantiques (Auszüge):
I. Dialogue
III. Le Songe
VII. Ephitalame
Mitwirkende:
Sänger:innen des WDR Rundfunkchores
Patrick Cellnik Leitung
Mi 10.5.2023 — 20 Uhr
Dreifaltigkeitskirche Speyer – Im Rahmen der SWR SCHWETZINGER FESTSPIELE
Do 11.5.2023 — 20 Uhr
Immanuelskirche Wuppertal
Sa 13.5.2023 — 20 Uhr
Christuskirche Bochum
So 14.5.2023 — 18 Uhr
Zeughaus Neuss
CAPELLA DE LA TORRE
(Leitung und Schalmei: KATHARINA BÄUML)
CHORWERK RUHR
Dirigent: FLORIAN HELGATH
Programm
Vokal- und Instrumentalmusik von ORLANDO DI LASSO, MORITZ LANDGRAF VON HESSEN, MICHAEL PRAETORIUS, JACOBUS GALLUS, GIOVANNI GABRIELI, JOHANN SEBASTIAN BACH sowie von DIETER SCHNEBEL und MARTIN WISTINGHAUSEN
DO 15. Juni 2023, Detmold, Stadthalle, 20.00 Uhr
FR 23. Juni 2023, Aachen, Aula Carolina, 20.00 Uhr
SA 24. Juni 2023, Köln, Funkhaus Wallrafplatz, 20.00 Uhr
KlangFarben – ChorAquarelle
Eine visuell-akustische Klangreise
Christoph Schnackertz (Klavier), Nicolas Fink (Leitung) und Claudia Dichter (Moderation und Kunstkonzept)
Schon immer standen die verschiedenen Künste nicht nur für sich allein, sondern haben sich auch gegenseitig befruchtet. So spiegeln Komponist:innen ihre Eindrücke von bildender Kunst immer wieder in ihrer Musik – ob impressionistisch getupft oder fließend bewegt. Lassen Sie sich betören von irisierenden Klangfarben aus Frankreich und der rankenden Seerosen-Klangpracht der Engländerin Judith Bingham. Eine visuell-akustische Klangreise!
Lili Boulanger
La Source                                   
Judith Bingham
Water lilies
Claude Debussy
Reflets dans l'eau aus "Images"
Lili Boulanger
Pendant la tempête
Lili Boulanger
Les Sirènes (solo)
Gabriel Fauré
Les Djinns op. 12
Darius Milhaud
La Naissance de Vénus op. 292
Claude Debussy
Poissons d'or aus "Images"
Camille Saint-Saëns
Calme des nuits
Robert Schumann
Vier doppelchörige Gesänge op. 141
Mitwirkende:
WDR Rundfunkchor
Christoph Schnackertz Klavier
Nicolas Fink Leitung
Claudia Dichter/WDR 5 Moderation und Kunstkonzept
16.04.2023, 

11:00, 

17.04.2023, 20:00, 18.04.2023, 20:00
Chorwerk Ruhr | Gürzenich-Orchester Köln | George Benjamin
Programm
Sir George Benjamin
Concerto for Orchestra
Sir George Benjamin
Dream of the Song
für Countertenor, Frauenchor und Orchester.
Texte von Ibn Gabirol Samuel HaNagrid und Federico Garcia Lorca
Maurice Ravel
Daphnis et Cloé. Ballet en un acte. Fragments symphoniques
für Orchester (und Chor). 2. Suite
Freitag 28.04.2023, 

20:00
Nicola Benedetti | WDR Rundfunkchor | WDR Sinfonieorchester | Cristian Măcelaru
Programm
György Ligeti
Clocks and Clouds
für 12-stimmigen Frauenchor und Orchester
Claude Vivier
Orion
für Orchester
György Ligeti
Atmosphères
für großes Orchester
Pause
Mark Simpson
Violin Concerto
Kompositionsauftrag des WDR, London Symphony Orchestra, Royal Scottish National Orchestra und Cincinnati Symphony Orchestra
Deutsche Erstaufführung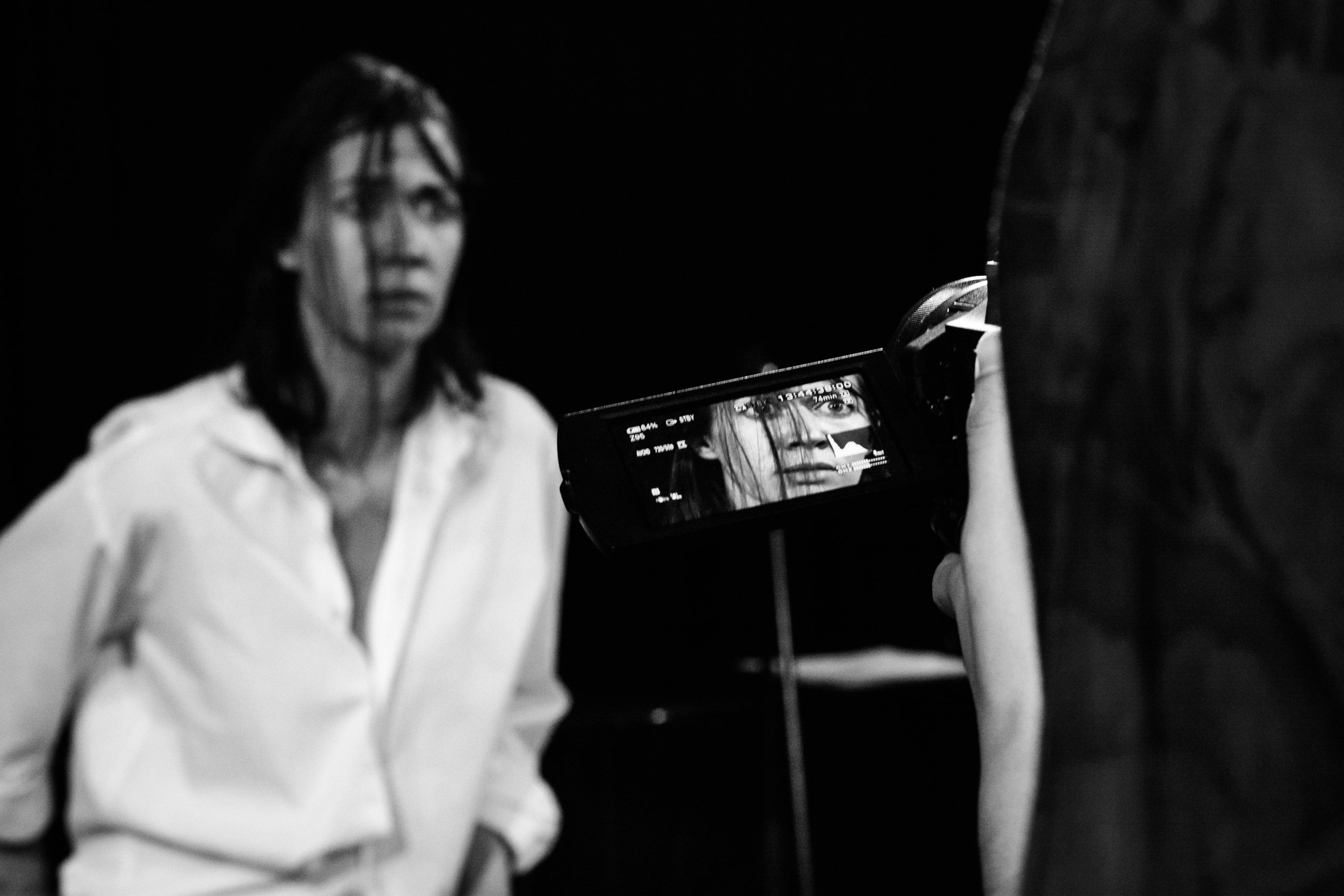 Masterclass Calixto Bieito
Copyright Simon Hertling
A NEW WAY OF SINGING
"KLARHEIT UND NATÜRLICHE SCHÖNHEIT DER STIMME, OHNE VORDERGRÜNDIGES OPERNSOUND"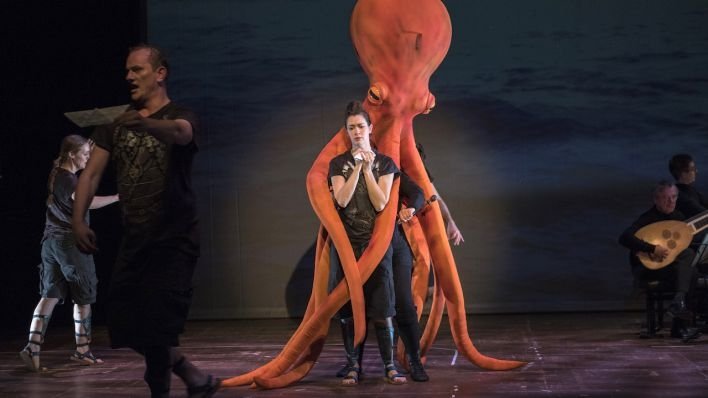 Penelope, Odysseus, Lautten Compagney & Taschenoper Lübeck
Honestly, I have no idea where it comes from… My family is 100% made of non-musicians. I came home one day claiming to my parents that I wanted to learn piano. Did I hear something on the playground? Well, I have a vague souvenir of a little girl singing a scale and I guess it hypnotized me. I wanted to learn music! An that's how I have been playing piano 10 years long before I even thought about singing. But piano was hard for me, it was so much work for so little result!! I had to find MY instrument. Singing came much more naturally : I had the musical background and finally I was able to express myself in a way that piano didn't allow me to.
And from that moment on, I've never been able to do anything else of my life.
Some call it passion. Others call it a necessity. I call it obstinacy.
Because, believe me, in this job you will need it. A lot of it.
Nerone, L'incoronazione di Poppea (Rheinsberg's festival)
1st Witch, Dido & Aeneas (Innsbrucker Festwochen)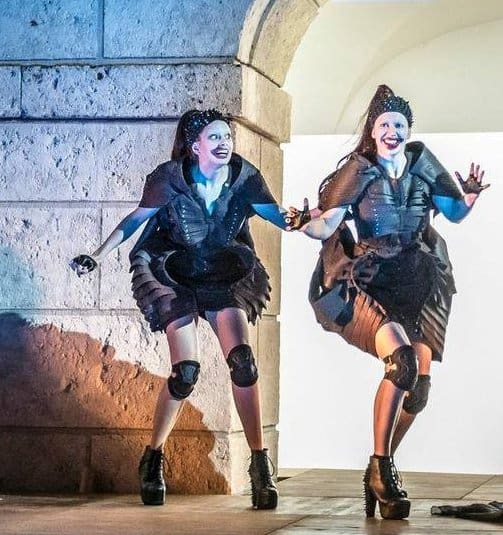 Solo Mezzo, Hiérophanie, Claude Vivier  (Konzerthaus Berlin)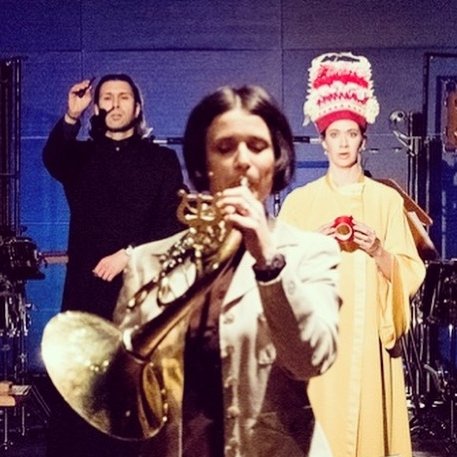 Ramiro, La Finta giardiniera (Bode-Museum Berlin)