Aurélie Franck
Mezzosoprano
CALENDAR
12-17.10.21
KlangForum Heidelberg
Josquin Desprez & Sebastian Claren (Uraufnahme)
Recording only
SO 31.10.2021 — 16:00 UHR
Anneliese Brost Musikforum Ruhr, Bochum
MO 1.11.2021 — 17:00 UHR
Philharmonie Essen
JOHANNES BRAHMS (1833-1897)
Nänie op. 82 für Chor und Orchester
GABRIEL FAURÉ (1845-1924)
Requiem op. 48 für Sopran, Bariton, Chor und Orchester
Dirigent: FLORIAN HELGATH
https://chorwerkruhr.de/projekt/faure-requiem/
DO 18.11.2021 — 19:30 UHR
Kreuzeskirche Essen
FR 19.11.2021 — 19:30 UHR
Christuskirche Bochum
SA 20.11.2021 — 19:30 UHR
Kulturzentrum Immanuelskirche Wuppertal
GIOVANNI PIERLUIGI DA PALESTRINA (1525-1594)
Missa Papae Marcelli für sechsstimmigen gemischten Chor a cappella
FRANCIS POULENC (1899-1963)
Quatre motets pour un temps de pénitence für gemischten Chor a cappella
Dirigent: STEPHEN LAYTON
https://chorwerkruhr.de/projekt/prayer-for-this-world/
Do, 06. Jan 2022, 20.00 Uhr
Berliner Philharmonie | Einführung: 19.10 Uhr
Fr, 07. Jan 2022, 20.00 Uhr
Berliner Philharmonie | Einführung: 19.10 Uhr
Sa, 08. Jan 2022, 19.00 Uhr
Berliner Philharmonie | Einführung: 18.10 Uhr
Berliner Philharmoniker
Daniel Barenboim, Dirigent
Giuseppe Verdi, Quattro pezzi sacri
Rundfunkchor Berlin
19-21.01.21
KlangForum Heidelberg
Hörfunk-Oper für 8 Stimmen (Sven Daigger)
Recording only in Baden-Baden
04.03.2022, STIFTSKIRCHE STUTTGART
05.03 2022, STIFTSKIRCHE TÜBINGEN
06.03.2022, CHRISTUSKIRCHE BOCHUM
10.03.2022, STADTKIRCHE DARMSTADT
11.03.2022, IMMANUELSKIRCHE WUPPERTAL
12.03.2022, SALVATORKIRCHE DUISBURG
13.03.2022, KREUZESKIRCHE ESSEN
18.03.2022, MAX-REGER-HALLE, WEIDEN/OBERPFALZ
19.03.2022, KONZERTHAUS BLAIBACH
Max Reger (1873-1916)
Geistliche Gesänge op. 110 Nr. 1-3 (Motetten) für Chor a cappella
Anton Bruckner (1824-1896)
Motetten (Os justi, Locus iste, Ave Maria, Christus factus est) für Chor a cappella
ChorWerk Ruhr
1.04.22
KlangForum Heidelberg
Kantate BWV103 "Ihr werdet weinen und heulen"
Uraufführung (Lisa Streich)
Festival Heidelberger Frühling

12 & 13.11.22
KlangForum Heidelberg
La Luna (Michael Pelzel)
Uraufführung (Hannah Eimermacher)
16, 17 & 18.12.22
KlangForum Heidelberg
Weihnachstkonzerte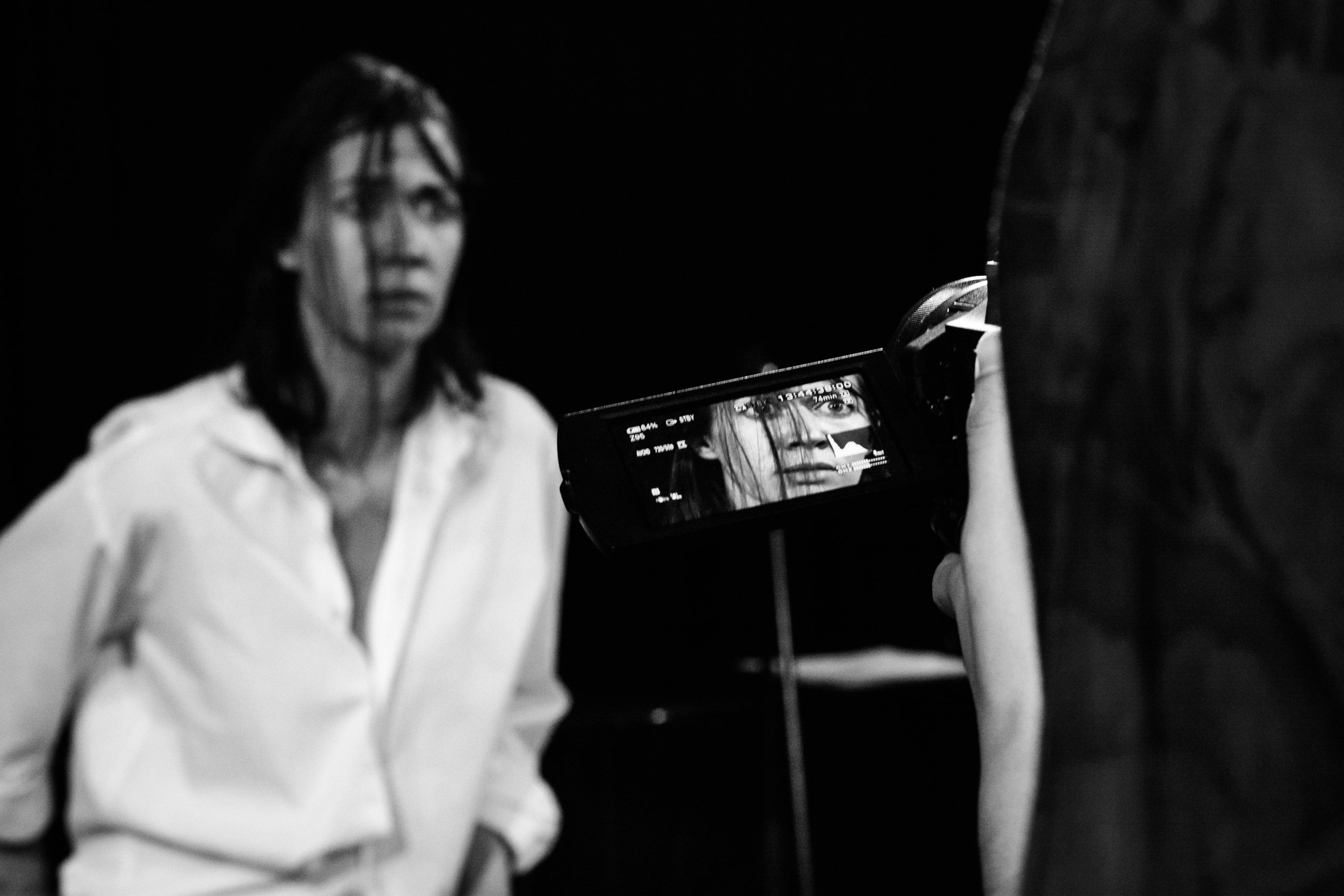 Masterclass Calixto Bieito
Copyright Simon Hertling
A NEW WAY OF SINGING
"KLARHEIT UND NATÜRLICHE SCHÖNHEIT DER STIMME, OHNE VORDERGRÜNDIGES OPERNSOUND"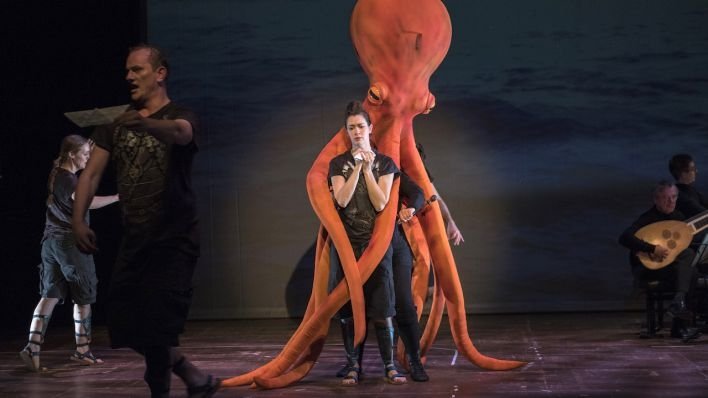 Penelope, Odysseus, Lautten Compagney & Taschenoper Lübeck
Honestly, I have no idea where it comes from… My family is 100% made of non-musicians. I came home one day claiming to my parents that I wanted to learn piano. Did I hear something on the playground? Well, I have a vague souvenir of a little girl singing a scale and I guess it hypnotized me. I wanted to learn music! An that's how I have been playing piano 10 years long before I even thought about singing. But piano was hard for me, it was so much work for so little result!! I had to find MY instrument. Singing came much more naturally : I had the musical background and finally I was able to express myself in a way that piano didn't allow me to.
And from that moment on, I've never been able to do anything else of my life.
Some call it passion. Others call it a necessity. I call it obstinacy.
Because, believe me, in this job you will need it. A lot of it.
Nerone, L'incoronazione di Poppea (Rheinsberg's festival)
1st Witch, Dido & Aeneas (Innsbrucker Festwochen)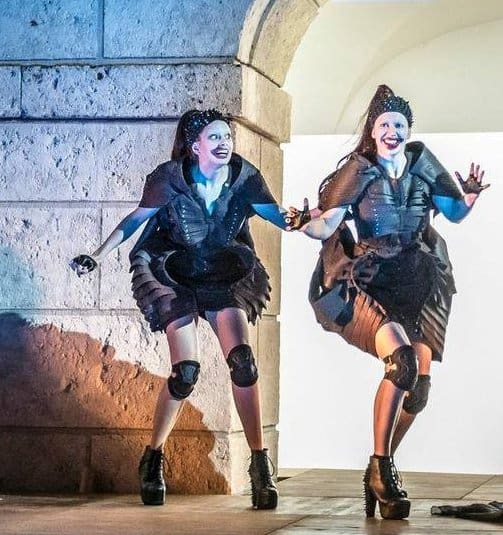 Solo Mezzo, Hiérophanie, Claude Vivier  (Konzerthaus Berlin)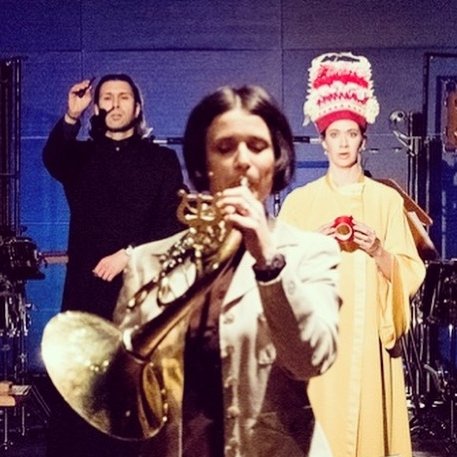 Ramiro, La Finta giardiniera (Bode-Museum Berlin)